Heatwave sends people to cool sanctuaries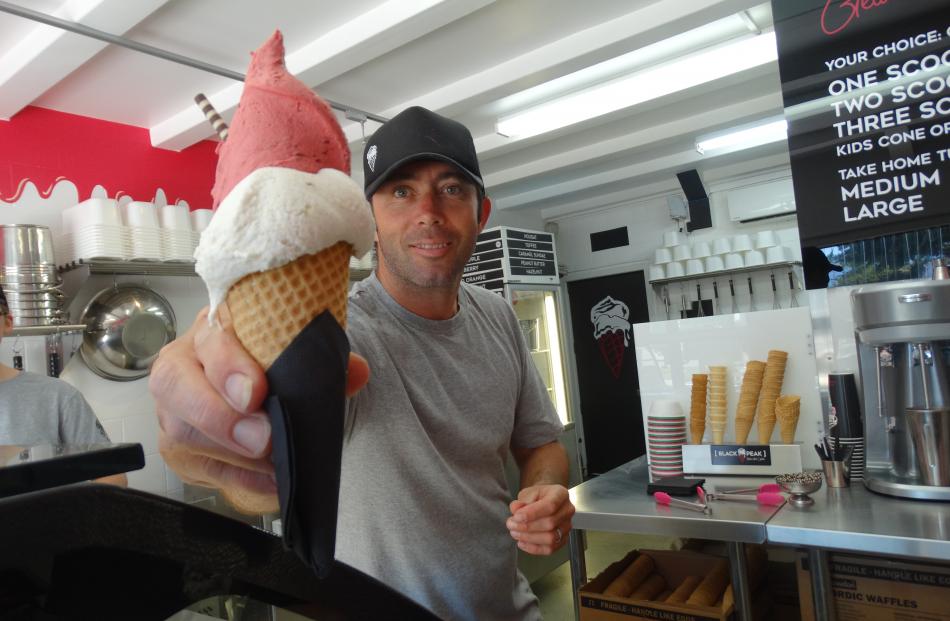 Heatwave conditions continued in Central Otago and Wanaka yesterday, leading people to scamper for shade or remain indoors as temperatures climbed into the mid-30s for the fourth straight day.
Not long after 4pm the gauge struck 36degC in the centre of town, while MetService said it peaked at 33 degrees at the airport.
Those on the Wanaka lakefront opted for the cover of trees rather than bask in direct sunlight, while others around town sought refuge from the heat in shops or cafes.
Black Peak Gelato owner John McTaggart said it was so hot potential customers were put off by the 100m walk from the lakefront to his store.
"It is actually too hot, you can't get people off the lakefront to come over to the shop."
"The optimum temperature is 28 degrees for selling ice creams. Anything over that and they don't come. In this temperature, the melt-to-lick ratio is too high."
Cinema Paradiso had people come in and ask whether their theatres had air conditioning, including one local woman who had come four consecutive days to watch a film rather than suffer the heat at home.
As the mercury continued to rise yesterday afternoon, one had to feel for Francesca's food truck pizza chef Jamie Suddaby, whose job was to stand in front of a 400-degree oven all afternoon and through the evening.
"I'm not sure I've ever drunk as much water as I have done while working here," he said.
The drought has put pressure on water supplies and irrigation systems. Wanaka Golf Club greenkeeper Jason LaRose said he had been battling to keep the grass green all summer.
Department of Conservation senior ranger Annette Grieve said the drought had affected the water supply at a number of huts in Mount Aspiring National Park.
"Young, Siberia, French Ridge, Liverpool and Colin Todd huts have all had low or empty tanks this month."
"We advise trampers to carry sufficient water, or fill up along the way to their destination. Hut users should always be mindful of water usage as shortages can occur at any time for a number of reasons," she said.
Queenstown Lakes District Council media spokesman Jimmy Sygrove said while no water restrictions had been put in place in Wanaka, people were asked to try to conserve water.
Wanaka is expected to receive over 50mm of rain tomorrow and drop to 17 degrees on Friday.
Please follow and like us: